sorry for posting so late today but below are all of the books that i think will be a good read for the month of August:
August 1st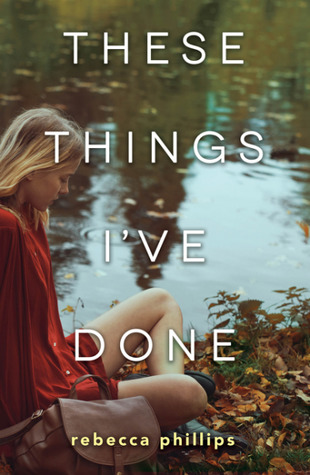 Blurb:
A contemporary YA perfect for fans of Courtney Summers and Jessi Kirby, THESE THINGS I'VE DONE is the story of a seventeen-year-old girl who accidentally caused her best friend's death and, a year later, is still grappling with the consequences.
Before:
Dara and Aubrey have been inseparable since they became best friends in sixth grade. However, as they begin their sophomore year of high school, cracks in their friendship begin to form, testing the bond they always thought was unbreakable.
After:
It's been fifteen months since the accident that killed Aubrey, and not a day goes by that Dara isn't racked with guilt over her role in her best friend's death. Dara thought nothing could be worse than confronting the memories of Aubrey that relentlessly haunt her, but she soon realizes it isn't half as difficult as seeing Ethan, Aubrey's brother, every day. Not just because he's a walking reminder of what she did, but because the more her feelings for him change, the more she knows she's betraying her best friend one final time.
August 8th
Blurb:
After surviving her otherworldly adventure, Lily wakes up on her nana's farm having forgotten everything. Her sun prince, her travels to Egypt, and her journey to the Afterlife are all distant memories.
But Lily is not the girl she once was. Her body is now part human, part lion, and part fairy. And if that isn't bad enough, she must now harness this power of three and become Wasret: a goddess destined to defeat the evil god Seth once and for all.
With the help of her old friend Dr. Hassan, Lily departs on her final voyage through the cosmos and across the plains of Egypt. On the journey, she will transform into the being she is destined to become.
Reunited is the heart-pounding conclusion to the Reawakened series.
It is time for Lily to find her sunset.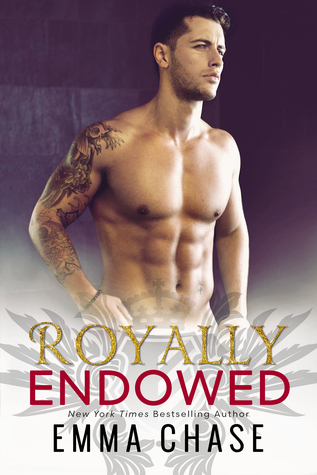 Blurb:
Logan St. James is a smoldering, sexy beast. Sure, he can be a little broody at times—but Ellie Hammond's willing to overlook that. Because, have you seen him??
Sexy. As. Hell.
And Ellie's perky enough for both of them.
For years, she's had a crush on the intense, gorgeous royal security guard—but she doesn't think he ever saw her, not really.
To Logan, Ellie was just part of the job—a relative of the royal family he'd sworn to protect. Now, at 22 years old and fresh out of college, she's determined to put aside her X-rated dreams of pat-downs and pillow talk, and find a real life happily ever after.
The Queen of Wessco encourages Ellie to follow in her sister's footsteps and settle down with a prince of her own. Or a duke, a marquis…a viscount would also do nicely.
But in the pursuit of a fairy tale ending, Ellie learns that the sweetest crushes can be the hardest to let go.
***
Logan St. James grew up on the wrong side of the tracks, in a family on the wrong side of the law. But these days, he covers his tattoos and scars with a respectable suit. He's handsome, loyal, brave, skilled with his hands and…other body parts.
Any woman would be proud to call him hers.
But there's only one woman he wants.
For years he's watched over her, protected her, held her hair back when she was sick, taught her how to throw a punch, and spot a liar.
He dreams of her. Would lay down his life for her.
But beautiful Ellie Hammond's off-limits.
Everybody knows the bodyguard rules: Never lose focus, never let them out of your sight, and never, ever fall in love.
August 22nd
Blurb:
The third book in the #1
New York Times
bestselling Field Party series—a southern soap opera with football, cute boys, and pick-up trucks—from
USA TODAY
bestselling author Abbi Glines.
Two years ago, Riley Young fled from Lawton, Alabama. After accusing the oldest Lawton son, Rhett, of rape, everyone called her a liar and she had no option but to leave. Now she's back, but she's not at Lawton High finishing up her senior year. She's at home raising the little girl that no one believed was Rhett's.
Rhett is off at college living the life he was afraid he'd lose with Riley's accusation, so Riley agrees to move back to Lawton so she and her parents could take care of her grandmother, who is suffering from Alzheimer's. But the town still hasn't forgotten their hate for her, and she hasn't forgotten the way they turned on her when she needed them most.
When town golden boy Brady Higgens finds Riley and her daughter, Bryony, stranded on the side of the road in a storm, he pulls over and gives them a ride. Not because he cares about Riley, of course, but because of the kid.
But after the simple car ride, he begins to question everything he thought he knew. Could Brady believe Riley and risk losing everything?
August 28th
Blurb:
These Royals will ruin you.

Easton Royal has it all: looks, money, intelligence. His goal in life is to have as much fun as possible. He never thinks about the consequences because he doesn't have to.

Until Hartley Wright appears, shaking up his easy life. She's the one girl who's said no, despite being attracted to him. Easton can't figure her out and that makes her all the more irresistible.

Hartley doesn't want him. She says he needs to grow up.

She might be right.

Rivals. Rules. Regrets. For the first time in Easton's life, wearing a Royal crown isn't enough. He's about to learn that the higher you start, the harder you fall.
August 29th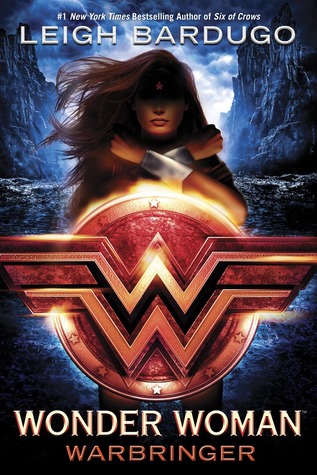 Blurb:
She will become one of the world's greatest heroes: WONDER WOMAN. But first she is Diana, Princess of the Amazons. And her fight is just beginning. . . .

Diana longs to prove herself to her legendary warrior sisters. But when the opportunity finally comes, she throws away her chance at glory and breaks Amazon law—risking exile—to save a mere mortal. Even worse, Alia Keralis is no ordinary girl and with this single brave act, Diana may have doomed the world.

Alia just wanted to escape her overprotective brother with a semester at sea. She doesn't know she is being hunted. When a bomb detonates aboard her ship, Alia is rescued by a mysterious girl of extraordinary strength and forced to confront a horrible truth: Alia is a Warbringer—a direct descendant of the infamous Helen of Troy, fated to bring about an age of bloodshed and misery.

Together, Diana and Alia will face an army of enemies—mortal and divine—determined to either destroy or possess the Warbringer. If they have any hope of saving both their worlds, they will have to stand side by side against the tide of war.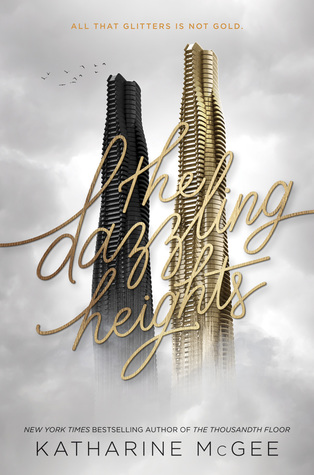 Blurb:
New York City, 2118. A glittering vision of the future, where anything is possible – if you want it enough.

Manhattan is home to a thousand-story supertower, a beacon of futuristic glamour and high-tech luxury… and to millions of people living scandalous, secretive lives.

Leda is haunted by nightmares of what happened on the worst night of her life. She's afraid the truth will get out – which is why she hires Watt, her very own hacker, to keep an eye on all of the witnesses for her. But what happens when their business relationship turns personal?

When Rylin receives a scholarship to an elite upper-floor school, her life transforms overnight. But being here also means seeing the boy she loves: the one whose heart she broke, and who broke hers in return.

Avery is grappling with the reality of her forbidden romance – is there anywhere in the world that's safe for them to be together?

And then there's Calliope, the mysterious, bohemian beauty who's arrived in New York with a devious goal in mind – and too many secrets to count.

Here in the Tower, no one is safe – because someone is watching their every move, someone with revenge in mind. After all, in a world of such dazzling heights, you're always only one step away from a devastating fall….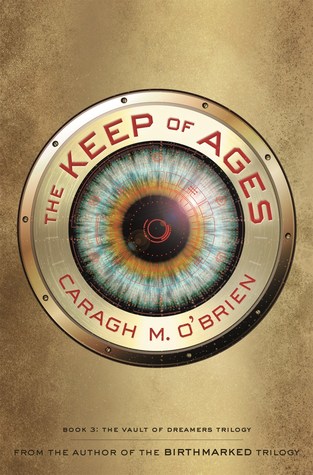 Blurb:
In the fast-paced, high-stakes conclusion to Caragh M. O'Brien's Vault of Dreamers trilogy, Rosie travels to a derelict theme park to shut down dream mining once and for all.
Driven by fear when Dean Berg kidnaps her family, Rosie Sinclair strikes out across the country to rescue them. When an elusive trail leads her to Grisly Valley, the contaminated ruin of a horror theme park, Rosie has to consider that Berg may once again be manipulating her every move to make her fearful, priming her for a final, lethal dream mining procedure. As Rosie struggles to outmaneuver Berg, she unearths the ultimate vault of dreamers and the hint of a consciousness more powerful and dangerous than any she's imagined before. Faced with unspeakable suffering and otherworldly beauty, Rosie must discover how to trust her mind, her friends, and reality itself.
Propulsive and deeply speculative, The Keep of Ages concludes the Vault of Dreamers trilogy with stirring possibilities for what it means to be alive.