Sorry for not updating you on the books that cam out in February but here are the books that are coming out in March.
3/1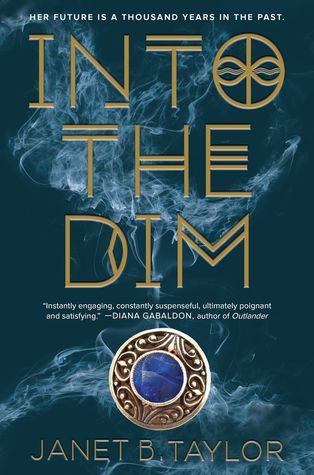 Blurb:
When fragile, sixteen-year-old Hope Walton loses her mom to an earthquake overseas, her secluded world crumbles. Agreeing to spend the summer in Scotland, Hope discovers that her mother was more than a brilliant academic, but also a member of a secret society of time travelers. Trapped in the twelfth century in the age of Eleanor of Aquitaine, Hope has seventy-two hours to rescue her mother and get back to their own time. Along the way, her path collides with that of a mysterious boy who could be vital to her mission . . . or the key to Hope's undoing. Addictive, romantic, and rich with historical detail,
Into the Dim
is an
Outlander
for teens.
Blurb:
Living a life in darkness causes the soul to char to ash. Battling demons by turning himself into a monster is the only way he can survive...the only way he can keep a grip on sanity. That grip is precarious at best, every day is a silent battle with demons that threaten to yank him into the truest form of darkness, the abyss he'll never escape. Then it happens. Light shines through the cracks.
Happiness. Mia Spencer's life is full of it. She has an amazing new job, friends, family, and the light of her life - her daughter Lexie. Running from the demons of the past, escaping a hell that she vowed Lexie would never know about, she worked through hardship and near poverty to create something she was proud of. Buried deep inside, underneath the swell of love she had for her only daughter, were the fractured pieces of her. Pieces that were smashed and battered when she was young and vulnerable.
Then she meets Bull, who seems to hate her on sight. He screams danger, from his huge physique, to his beautiful ink, to the motorcycle club he belongs to. He is silent, his glares threaten to burn her into flames, yet she finds herself falling for him. Finds this broken man slowly fixing the pieces she thought would stay shattered forever.
Blurb:
With the loss of Tulla still fresh in mind, Rasha's fate unknown, and Lord Myles taken over by the dark ability, Nym and the few Bron soldiers rush to warn Cashlin's queen. Only to discover it may already be too late for the monarch and her eerie kingdom. As the Luminescents are sifting through Nym's past memories and the queen is reading into her future, Nym is given a choice of how to defeat Draewulf, but the cost may be more than she can bear. And even then there are no guarantees.
With that reality burrowing into her bones—along with the guilt of the lives she will sacrifice—Nym returns to her homeland of Faelen to raise an army of peasants through promises of freedom. But when the few friends she has left, along with the world and citizens she loves, are staring down the face of a monster and his undead army, will Nym summon every element her blood is capable of controlling . . . or surrender to a different strength—one of sacrifice?
Because in the end, death may be more merciful for them all.
Blurb:
Two weeks. 


That's how long it took for Avery West's ordinary life to change forever: In two weeks, she discovered she was heiress to a powerful secret society known as the Circle, learned her mother was taken hostage by the Circle's enemies, and fell for a boy she's not allowed to love, just as she found out another was her unwelcome destiny. 


Now, Avery crosses oceans in private jets to hunt for clues that will uncover the truth about the Circle, setting her mom and herself free before it's too late. By her side are both the boys: Jack—steady, loyal, and determined to help her even at the expense of his own duty—and Stellan, whose connection to Avery grows stronger by the day despite her best intentions, making her question what she believes at every turn.


But at the end of a desperate hunt from the islands of Greece to the red carpet at Cannes comes a discovery that not only changes everything, but could bring the whole world to its knees. And now Avery is forced to face the truth: in the world of the Circle, no one is what they seem.
3/15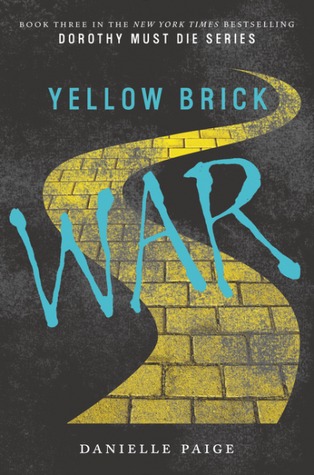 Blurb:
In this dark, action-packed third book in the New York Times bestselling Dorothy Must Die series, Amy Gumm—the new girl from Kansas—must do everything in her power to save Kansas, kill Dorothy, and make Oz a free land once more.
Amy Gumm's mission to take down Dorothy Gale is not going according to plan. Dorothy has found a way to bridge the worlds of Oz and Kansas, and if the power-hungry dictator of Oz has her way, Kansas will be destroyed forever. Now, Amy has to team up with the Revolutionary Order of the Wicked to save her home, restore the balance between the magic and nonmagic worlds, maybe get the guy—and kill that not-so-sweet Kansas farm girl once and for all.
In the third installment of the
New York Times
bestselling Dorothy Must Die series, Danielle Paige's twisted versions of beloved Oz characters are back, including the biggest, baddest, most famous of all: the Wicked Witch of the West.
Welcome to the other side of the rainbow. Here there's danger around every corner, and magic shoes won't be able to save you
3/29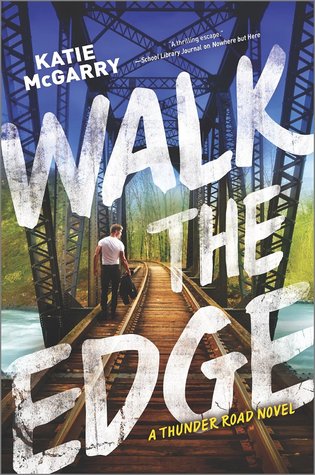 Blurb:
One moment of recklessness will change their worlds
Smart. Responsible. That's seventeen-year-old Breanna's role in her large family, and heaven forbid she put a toe out of line. Until one night of shockingly un-Breanna-like behavior puts her into a vicious cyber-bully's line of fire—and brings fellow senior Thomas "Razor" Turner into her life.
Razor lives for the Reign of Terror motorcycle club, and good girls like Breanna just don't belong. But when he learns she's being blackmailed over a compromising picture of the two of them—a picture that turns one unexpected and beautiful moment into ugliness—he knows it's time to step outside the rules.
And so they make a pact: he'll help her track down her blackmailer, and in return she'll help him seek answers to the mystery that's haunted him—one that not even his club brothers have been willing to discuss. But the more time they spend together, the more their feelings grow. And suddenly they're both walking the edge of discovering who they really are, what they want, and where they're going from here.